---
CLICK HERE TO BROWSE THE
LOLHORSES.COM PHOTO RATING GALLERY!
Submit your lolhorse photos


Rate other lolhorse photos
---
Tag Archive 'Funny Horse Photos'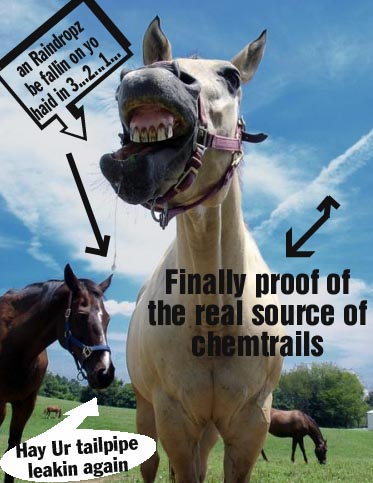 Where chemtrails REALLY come from… lolhorse ranch!

Sometimes you gotta stick your tongue out at life

Originally uploaded by S. Parker

This horse walks in to a bar and asks for a bit to eat!


veggielime has added a photo to the pool:
My sweetest colleague… having fun at work. We speak on the phone several times a day… She's the greatest.
They don't have very long memories so every morning seems like a miracle. ~ Storypeople